Woodland Realty is a brand new real estate branch out of Keller Williams in Boise Idaho. The company was looking for an elegant logo for all of their branding and marketing to come. To get their logo designed professionally they use the great graphic & logo design services provided by 110Designs to host their design contest and offered the prize-money of only $75 for the winning logo design.
The design brief clearly described the colors, type, style, things to include and things to avoid of the desired logo and they also uploaded some samples and images to let the designers know what kind of design they are looking for.
Here is what the design brief said: "Trees, and/or wood grain. Contemporary, sleek, simple, yet elegant. Contemporary colors (grey, black, gold, white)." and what they asked the designers to avoid using in the logos are, "Anything involving a picture of a house, or a house symbol (doors, roofs, etc.)"; the brief added.
Having the clear picture of the required logo, the 110Designs' global logo designers took their design tools and came up with initial designs just within hours. Have a look at some of these great logos:
The real estate company logo contest received a total of 45 logo designs from 8 designers. After the 7 days contest duration, while giving feedback and star ratings to the designers on the submitted logos and designers kept working on the revisions and submitting updated designs, the logo they've finally chosen is quite a unique one with a tree integrated in the initial letter 'W' in negative space. Here you can take a look at the winning logo design: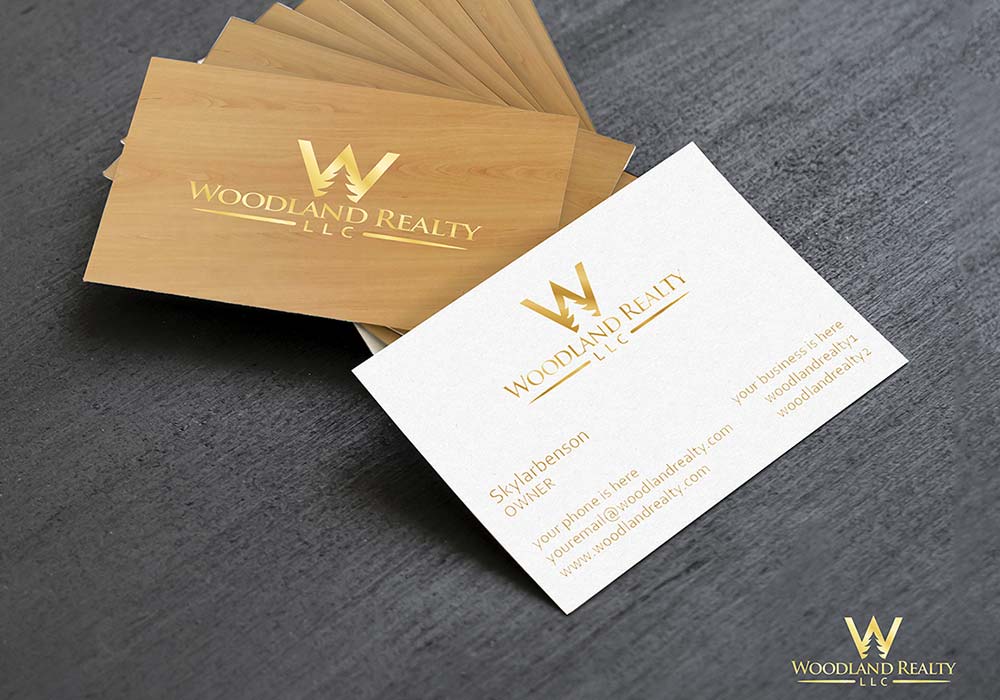 This definitely is a risk-free, quick and simple way of getting a fresh, custom-made logo design at a wonderful price! So, what are you waiting for? Get started now!