Whether you're looking for a whole new logo or willing to give your current one a redesign, you'll desire to push the boundaries to stand out from the competition. When you commence the task, be aware that similar to the fashion you wear, graphic design is constantly evolving. A logo design that has slipped out of style can make your business look outdated. If you want your logo to feel remarkable and relevant, you need to keep an eye on how logo design trends are evolving.
Predicting which logo design trends will dominate the terrain ahead means appreciating what's come before them. Now more than ever designers are likely to check out past trends while pushing the boundaries with new styles. The exciting new ways designers are raising logo design by playing with familiar styles and smart use of color will certainly make 2019 an impressive year in logo design. Here are top 5 logo design trends you'll be seeing in the current year 2019.
1. Adjustable logos
Designers are working in an era where brands are hyper-aware of the fact that their logo is going to be viewed on multiple platforms. Because of the increase in mobile platforms, responsive logo design has become progressively essential. But, brands are not just concerned with how well a logo converts across platforms, they're also asking how it can help them build a more powerful personal connection with various groups of customers. This trend pushes any one-size-fits-all way of logo design. Adjustable design isolates the relationship between customer and client as these logos accept the challenge of flexibility. Specific graphics, dynamic typography and clever customization help shape true connections to an audience's particular requirement.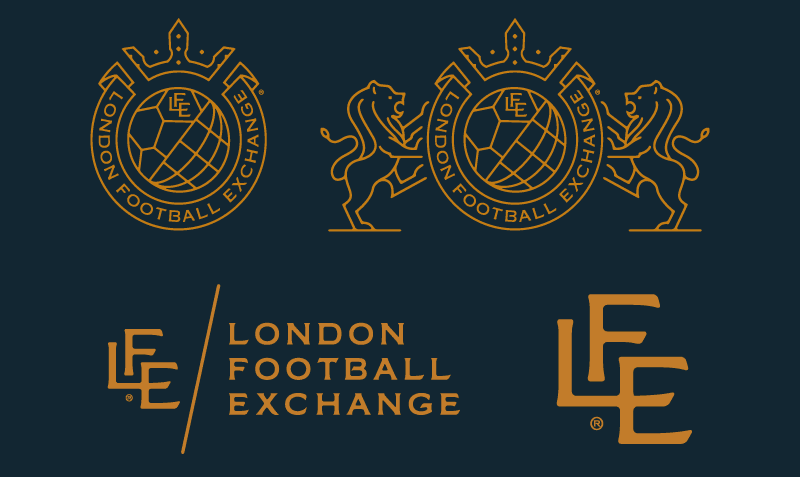 The flexibility of adjustable logo design is what makes it so appealing. Companies seeking to personalize their connection with consumers are leaning toward this trend because it gives perfect targeted delivery, yet still timekeeping their logo recognizable. In 2019, get prepared to see logos adjust to their audiences in flexible, creative ways.
2. Minimalism in logos
Amongst the most well-known design trends is perhaps the most prominent: minimalism. As designers continue to master the skill of stripping design to its key elements, they're developing the trend by constricting in on more abstract ideas. This move to abstract concepts boosts the effect of minimalist logo designs and makes them more effective. Eliminating noise so a message stands out, clean and naked.

110Designer DavArt's piece for Jackson Capital Group demonstrates how to effectively cut through the noise. Each element of the logo concentrates on standard principles: a simple square and monochromatic color scheme frames realistically with single stroke lines creating a meaningful design.
This is a designer increasing the power of a minimalist concept via his own abstract interpretation, elevating our expectations for minimalist design along the way. Brands – especially in the tech and fashion industries – are eliminating any extra elements in their logo and focusing on type only, with the greater part getting an outrageous sans serif.
In part thanks to Minimalism functional benefits on decreasing loading times and enhancing visuals on mobile screens.
3. Negative Space
Lindon Leader's design for FedEx might just be the world's most famous negative space logo. The brilliant arrow concealed between the E and X isn't just ingenious, it's a practical rendering of what the delivery service is known for-delivering packages!
Despite the fact that negative space has been an artist's technique for centuries, it is an engrossing design trend that designers are pushing to its boundaries in 2019, where we will have negative space found in more smart and creative ways. This trend not only makes logos more visually fascinating, it also allows additional depth for clever designers.

The logo for Woodland Realty, LLC cleverly mixes an initial letter 'W' with the silhouette of a tree. 110Designer DIC makes clear how to take negative space one stage further to achieve this trend: "The key is concentrating on the slightest details of any object, that is where you produce something exceptional."
Designers who follow this trend effectively are using negative space in surprising means.
4. Overlapping elements
This year we will see more creatives adapt to the overlapping elements trend, where designers make use of opacity and stirring shapes to create appealing graphical symbols, word-marks and more. Overlaps are visually dynamic way to add depth, dimension and texture – almost a 3D effect – to flat logo designs. Add complementary colors and strong fonts, and you'll create a genuine logo that commands attention.

Major brands have already started applying this trend in their branding and now designers are finally starting to take advantage of its prospects. PayPal famously presented the trend in 2014, exposing their redesigned logo featuring two overlapping P's that perfectly indicate the company's devotion to its 250M+ users.
It's taken a bit of time since PayPal's show for others to fully grasp this trend, but we're seeing a huge uptick in excitement for it in 2019, enabling more artistic possibilities and mesmerizing blends of color.
5. Meaningful color
Convey the message through color is an inventive way for designers to help brands form genuine connections. It doesn't take an expert in color psychology to know that a color like red brings up enthusiasm, vitality and motivation. However, this trend could possibly get tricky, when a brand's message depends solely on color choice to talk about its identity. That make or break moment is determined by whether the right palette is on the table.

Picking the proper colors helps brands speak better. Instead of using arbitrary colors simply to bring in attention, in 2019 the meaning of logo color is the vital thing. We're experiencing logo designers focus more firmly on using color in a meaningful manner, putting color more deliberately than ever before and conveying meaning with each mindful selection.
Ready for logo design in 2019?
What we can expect this year will be one of the most fascinating times yet concerning logo design. Trends are not only co-existing, they're building collaborative relationships. Don't be amazed to get abstract minimalism blending into an adjustable design or negative space plunging into overlapping elements. Designers are discovering lot more exciting methods to experiment with logos and we're thrilled to find out what makes an enduring effect in 2019!
Looking to get an awesome logo designed?
Our designers can create the perfect one for you. Start now!