A company logo is a company's emblem, trademark, or identity. Logos are of extreme value because they present the company's brand and style. Logos must be unique from others in every respect. It must be effective, attractive, recognizable, and should stir an emotional response.

A well-known example of a good logo is Armani. The eagle logo on Armani products represents their garments. The logo represents the nature of the eagle, solid and durable under any conditions. The Armani eagle logo is not colorful, but it is an emblem of genuine style.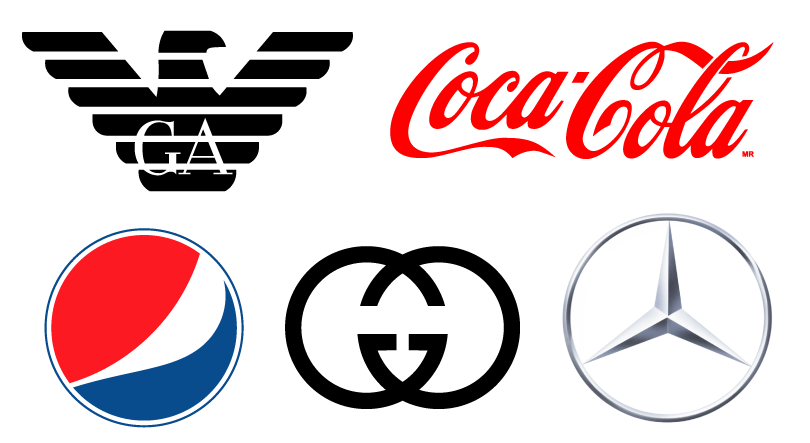 Logos do not always represent the company's purpose. Sometimes companies create their logos according to the fashion. For instance, the logo of the company Gucci represents fashion and quality. The Gucci logo began a trend of "G" products like belt buckles and silk screened t-shirts. While this 'G' represents only the name of the company, it represents a huge trend in fashion.
Need help designing a professional logo?
See our gallery of work and get logo design insights.
When speaking of logos for refreshment companies, one notes the use of colorful designs to attract the attention of the consumer. The logos of Coco Cola and Pepsi represent freshness. Coco cola uses red; Pepsi uses red and blue. The motive of the logos is to attract consumers because they will desire the refreshment given by the product just by glancing at these logos.
There are some logos that are the trademark of high quality, like Mercedes. The logo is made of silver and represents the high quality and decency of their cars.
There are certain things you must keep in mind before designing a logo. It must be short and distinct, and should represent the product in some way. It cannot be a copy of another company's logo and should be registered so that it cannot be used by another business.
The logo is the main representation of a company. When a customer buys a product, it is according to their view of the company's quality. The logo must reflect the company's quality and present that to the consumer.
Need help designing a professional logo?
See our gallery of work and get logo design insights.